Much of what Davis Bike Polo has accomplished over the years, from throwing amazing tournaments to providing loaner bikes and mallets for new players, wouldn't have been possible without help from the Davis and biking community. If you're interested in supporting the sport of bike polo, here are some ways you can help.
What we need: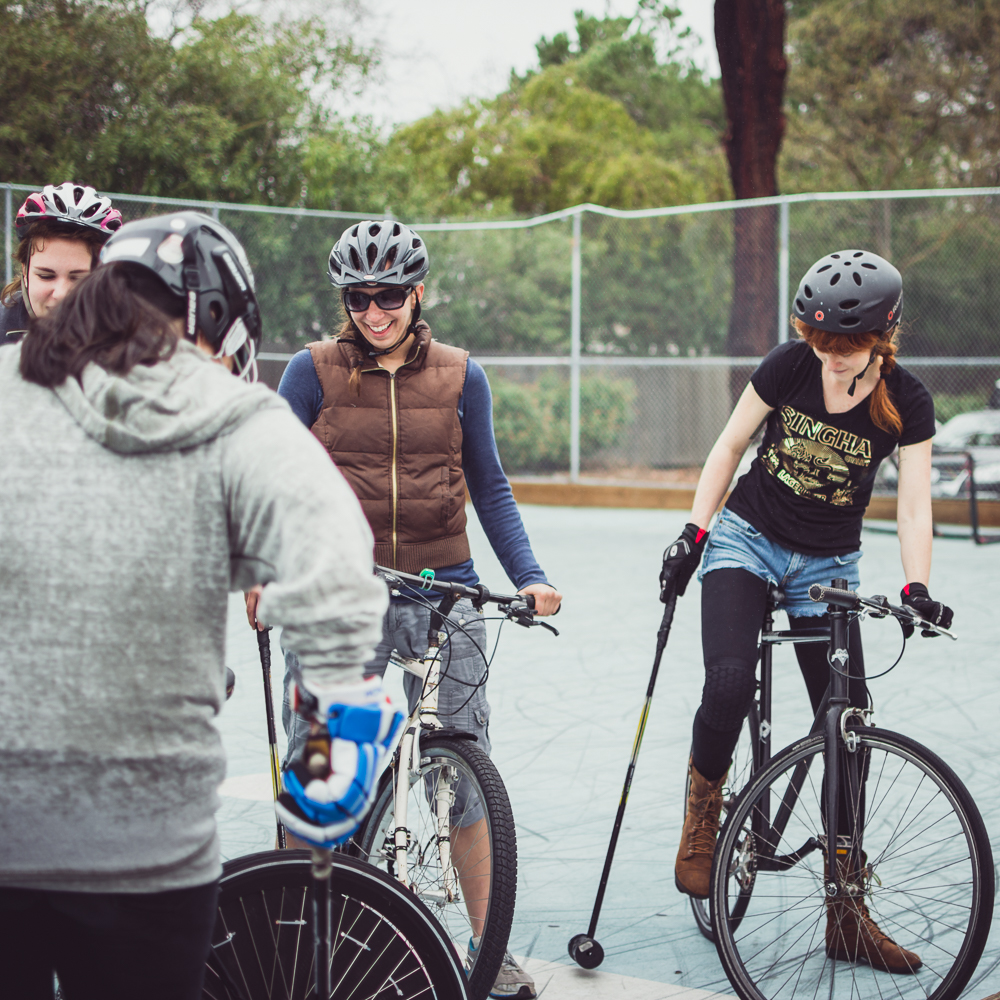 Bikes and mallets, pads and helmets for our newbies their first time out
Help spread the word about bike polo, and if you're in Davis, about Davis Bike Polo
The biggest barrier to entry into bike polo is getting the right gear to play. Bike polo requires a mallet and bike, and while many people have bikes, very few have a bike polo mallet lying around their garage. Also, a bike with the right gear ratio and geometry will make playing a lot more fun and less dangerous then hopping on an old road bike. Davis Bike Polo tries to provides loaner bikes and mallets for new players, and any help from the community to provide the essentials is greatly appreciated.
Help us spread the word about bike polo by sharing bike polo events and information on your social media sites, posting fliers in your shops, and just talking to people about the sport. The more people who hear about bike polo, the more people we can get on bikes and involved in the biking community!
As a token of our gratitude for any help you might be able to give, we'd feature your logo on our website and on our upcoming tournament posters, tournament T-shirts and also thank you publicly on our social media sites and during the tournament award ceremony.
If you're interested in sponsoring or helping out, please contact Davis Bike Polo at davisbikepolo@gmail.com.