Have you made it out to the Sudwerk Dock Store yet? If you haven't,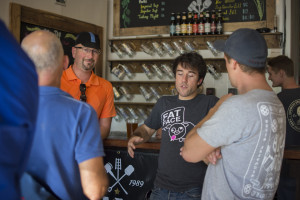 your life isn't complete. The Dock Store, part of the Sudwerk Restaurant on 2nd St. and the larger brewing facility is the place in Davis, CA to hangout with your friends and family (yes, kids are welcome too!) and drink a cold tasty brew.  What you get at the Dock Store isn't anything you can get anywhere else. The beer they serve is often something experimental and a bit different from the usual beer staples you'll find at the store. Here you'll find the more interesting and seasonal beers, brews that might use local fruit, or maybe taste a bit more tangy and sour or dark and thick. The lineup changes weekly and while you're sipping on a beer you can get a tour of the brewery and hear about the history of Sudwerk!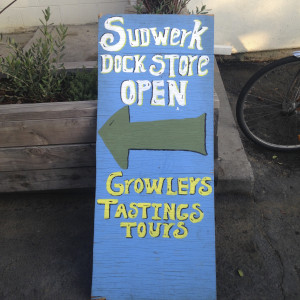 On top of the fact that Sudwerk makes the best beers in California they also happen to be the most community-oriented and supportive business in Davis.
Over the past three years, Sudwerk has hosted fundraisers for Davis Bike Polo to help us raise money for tournament travel, to help us host tournaments here in Davis and to help support new players just getting into the sport. We appreciate Sudwerk's dedication to the Davis community and its generosity in helping our small club grow!
Make sure you visit and say hello!