"Player Profiles" is a new blog series Davis Bike Polo will be doing to feature its players, their stories and experiences in bike polo! Stay tuned to meet the crew here in Davis!
This week we'd like to introduce you to Jai! You can find really pretty pictures of Jai's amazing welding and bike builds over on his instagram @donexdeal. Full disclosure: a number of the photos for this post were directly stolen from his 'gram 😉
How did you first get involved in bike polo
When I was in Hawaii, in like 2010 my good friend Chris, that i played hockey with, was like "dude we should play bike polo. And I was super interested, and after some Ally cat race one day, it ended where people were playing polo.
What was your first impression of bike polo?
It was like the best of both worlds. I was into track bikes, hockey, and hanging out. And then Bam! All in one. I was Hooked!
What do you find most challenging about playing bike polo?
Telling people what you do. And that everyone is getting so good.
What do you like best about bike polo?
Hanging out and everyone is fucking awesome and cool as shit.
What would you tell someone who is thinking about trying bike polo?
Come try it, we got food and it's dope.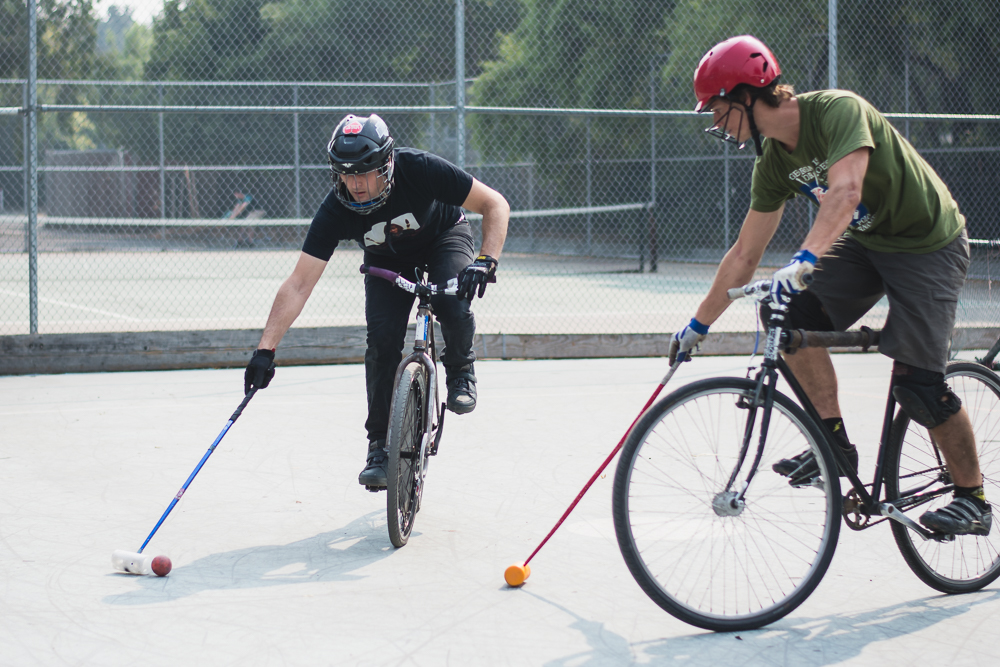 What's your favorite bike polo and/or bike brands and gear?
My own shit !!! I build bikes so I pretty much try to ride my own!
Who are your bike polo heroes? Why?
Really I rarely pay attention to people I don't play with in person. But that dude Zach in NY that plays fixed and rides a blue
What do you think will (or needs to) change in bike polo over the next few years?
Shuffle shots need to count. Mallet sizes need to decrease (in diameter)
If you weren't playing bike polo, what would you be doing instead, or what would your life be like?
I would be playing hockey. But I would have much less friends.
What do you do when you aren't playing bike polo?
Work.
Any goals you've set for yourself this coming season?
I still play double open end mallets, kind of want to get used to a real mallet. Besides that I want to build more polo parts and more bikes. And really just hang and travel.
What piece of advice would you give someone just starting out in polo?
Who the fuck cares if your not good, or the best. Just come hang out, play once in a while. Have fun and do cool shit.